Fine Craftsmanship
Each ball is a work of art with attention to fine detail. A craftsman uses a small hammer and chisel to carve out the designs in each ball one by one. The process takes much skill and time to create each pair of baoding balls.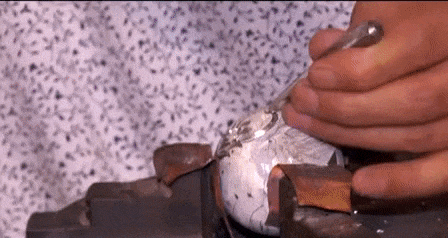 Balls Fit For Gold
You don't often see baoding balls plated in gold, but a set like these deserve it.  Once carved, they are polished and plated with gold to really make the beautiful designs shine. They measure about 2.1″ in diameter with the designs wrapping around the entire ball. Inside each ball contains a chime creating musical tones when the balls are rotated in your hand. They are definitely eye-catching and a set to be cherished for a lifetime.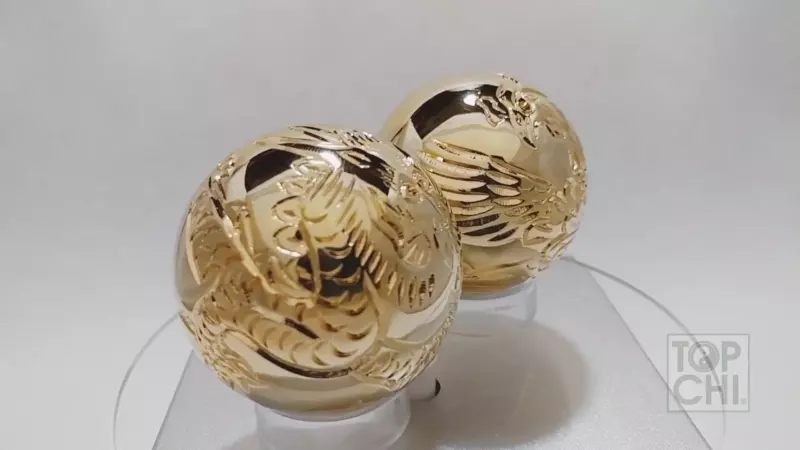 Dragon and Phoenix
The dragon and phoenix are very popular symbols in eastern culture.  Dragons are seen everywhere in festivals, special occasions, and holidays as a powerful symbol for success and prosperity. The popular dragon dance is performed to ward off evil spirits. In Feng Shui, they bring love and harmony. Learn more about the Meaning of the Dragon and Phoenix.
Additional information
| | |
| --- | --- |
| Chiming | Yes |
| Weight of Pair | Large: 13 to 14 oz. |
| Approximate Size | Large: 2.1 inches. |