We have all been there, trying to figure out what to get that someone who's hard to shop for. They are too picky to shop for or they already have everything. Every year we buy them something and goes in the closet never to be seen again or consumed and forgotten. How about something that is unique, beautiful, and also useful? We have many people that buy baoding balls as gifts and they do make great gifts!
People Will Remember Your Gift
Do you remember what gift you received a year ago for that special occasion? Someone once told me they re-gifted a present back to the person that gave it to them by accident because the gift wasn't memorable. It sure was an awkward situation.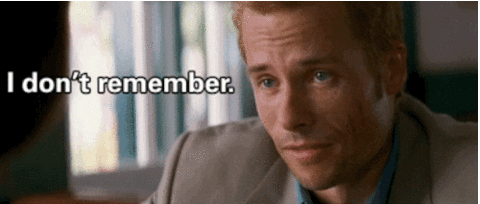 Baoding Balls are an item people will want to display and keep close reminding them them of you each time. Here are some of the comments we have received from our customers about baoding balls and how they remembered them:
"I received them as a gift. I liked them so much that I am buying them as gifts and a larger pair for more advanced baoding ball techniques." – John C.
"I received a gift of these from our foreign exchange student when I was young. Now I want to use them for health and relaxation." – Samantha M.
"Had a set years ago given as a gift." – John B.
"I remember my grandparents use to have a set when I were a child and I was hooked to the soothing sound." – Keandrea R.
"When I was a child I remember going to an arcade on a school trip and one of the prizes at the arcade was a pair of boading balls and I always wanted some." – Jessica H.
"My step dad had these when I was growing up. I remember them being very soothing." – Lisa S.
"My grandmother (MIMI) would get me these when i was a child and i found them online. She past away and i want something to remember her forever and always." – Maranda K.
"When my grandson was a little boy he played with my chime balls. Through the years, we have lost track of them. We were working in the yard and he mentioned them. So I surprised him with his own. Still relaxing to use." – Mamie W.
With many more similar examples, it's easy to see people remember seeing the uniqueness of baoding balls and the soothing effect they had.
What Makes A Good Gift?
Advice from behavioral economist Dan Ariely at Duke university said a good gift has two characteristics. First, a good gift would be something a person wouldn't buy for themselves. We often want things, but would feel guilty about buying it for ourselves. Secondly, a good gift will keep reminding that person about your love for them.
For example, massages, chocolates, and flowers are nice but they come and go. They won't remind them about you after they are consumed. Gifts people keep and use make you part of their lives for a long time.
Another study they did found that most people didn't take much risks buying gifts for fear they may not like it such as giving a bottle of wine which will be consumed and forgotten. However, the same study showed people wished and preferred the other person gave them more risky gifts. It shows people you are thinking of them and tells them there is something they have never experienced before and you thought they would benefit from it. It's a gift of something new in life they get to try out to learn if they like it or not.
Consider Baoding Balls as Your Next Gift
Baoding balls have a use for everyone. Introduce them to the exercise and give them the gift of lower stress, healthier hands, and relaxation. It's a gift they will keep and display as a reminder of your love and thoughtfulness for them for years to come.